New Classes in Gympie
with Stacey Breed from Steppin' in line
Commencing Monday night 23rd July 2013 continuing in the Scout Hall Batchelor Rd Gympie.
I am so glad to have Stacey take over my time slot of teaching in Gympie.
It has been over a year since I ceased classes and it has taken time to be able to announce our new teacher in Gympie.
I know that Stacey will enjoy this new direction and I am sure that all the people from my previous classes will give her the support & friendship that they shared with me. New dancers are most welcome and you will be well looked after with Stace, as she is a joy and a seasoned dancer even at her young age - with a good teacher behind in her mother Cathy so hope this venture proves to be a great success.
Maryborough classes continue with Lorraine
Announcement!
It is with regret that I have to stop classes at the moment due to work commitments.
I will see you on the dance floor sometime though.
Enjoy 2013 and I will wait to see what eventuates for me.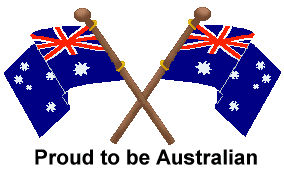 Sorry to all my classes for having to venture to new horizons - I would like to thank all the wonderful people that have danced with me over the last 9 years of teaching. Thank you also for your support and well wishes over the years, but especially for friendships. Most of these friendships will continue for many years to come.
Please keep on dancing with anyone or in anyway that you can, as it is the best social connection and exercise that I can think of where you can have so much fun and enjoyment.