This Year's Tin Can Bay Social will be on 9th July,
a day event running from 10.00am til around 4.30pm.
This year will be the 5th social we have held and it has always been a great day with Tin Can Ladies hosting a wonderful arrangement of food and frivolity.
The social is by request from the Tin Can Bay Ladies plus some of the latest dances, with split floors for most dances. A quick walk through of most dances enables everyone to have a go, and a thankful reminder of older dances that we sometimes forget.
The first year was not open to outside dancers as the dance group were reasonably new to socials. Having such a wonderful time it was decided to open the doors to other clubs and visitors. 2010 had some new visitors who had a wonderful day, It is open to any that would like to attend and the hall is large so plenty of room for you to strutt your stuff.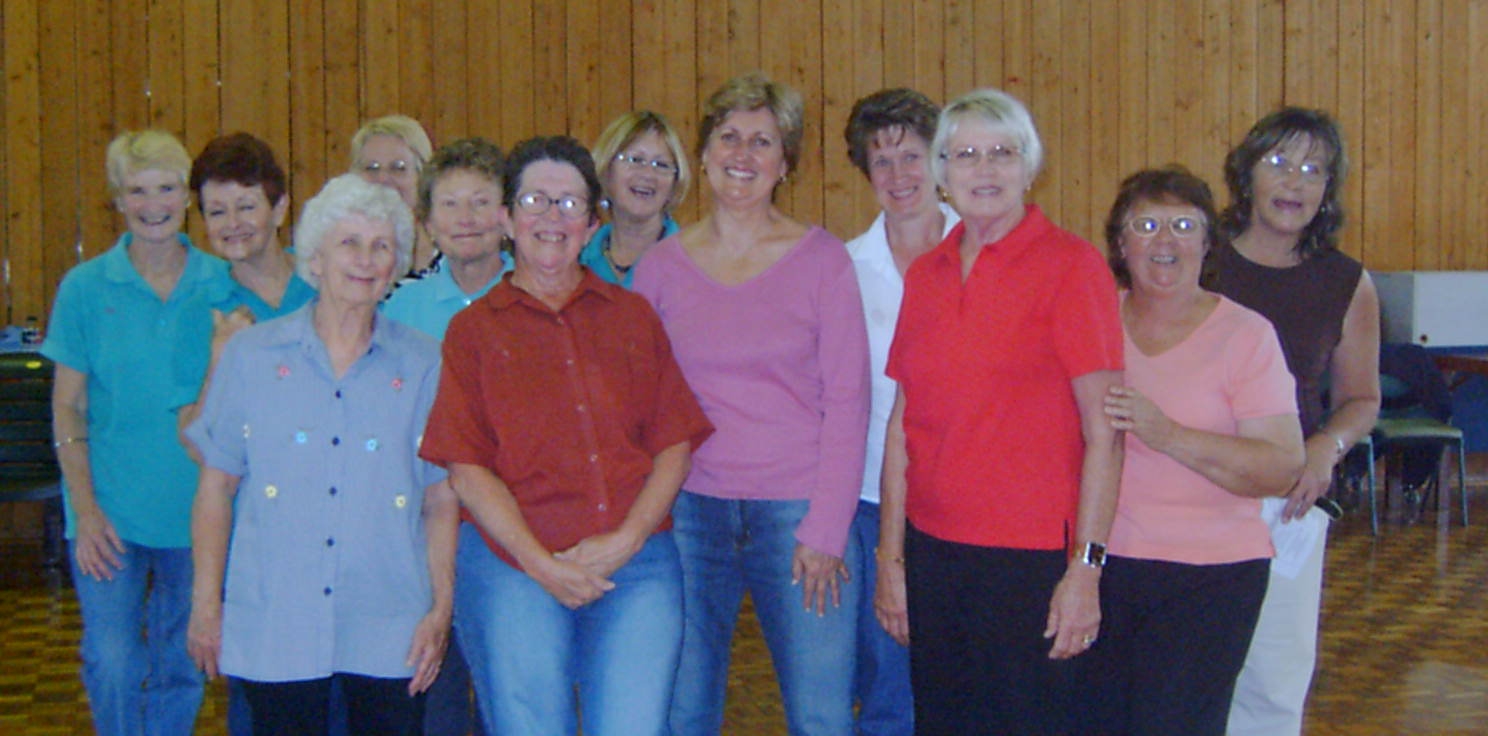 Update: The Tin Can Social was another great success with visitors attending from the Sunshine Coast, Maryborough, Gympie Bauple and Hervey Bay. The program kept everyone on their toes, trying to remember some golden oldies and although there was a program we did manage to get in some requests on the day. Thank you to all that attended and hope that you all enjoyed the Tin Can Bay Ladies hospitality as it was once again a beautiful spread laid out for lunch and afternoon tea.